Macrium
Created Friday 30 December 2022
---
About
I use Macrium Reflect to create disk images of my laptop and images of documents on a automatic schedule.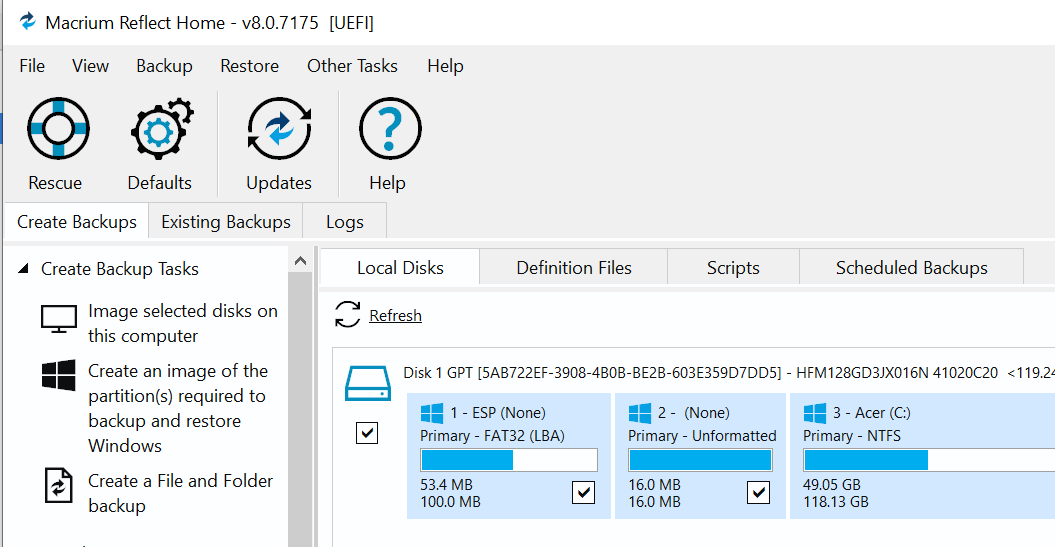 This is useful to restore my entire computer should a the SSD fail or Windows. With incremental back-ups, should the last back-up not work, I can return to a previously "good" state.
Types of Back-ups
Incremental
Changes since last either full back-up or differential
Differential
Changes since last full back-up only
Full
Stand-alone full back-up.
---
Backlinks:
Journal:2023:01:09
Journal:2023:02:02